Would you like to order QR bills in e-banking? In the following instructions you will find all the steps to do so.
Log in to e-banking and then scroll down to "Services". Click on "Order QR bills".
To the e-banking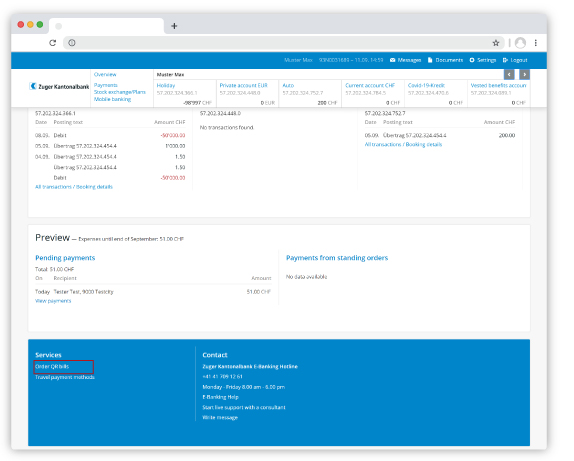 Click on "Order" at "Order QR bills".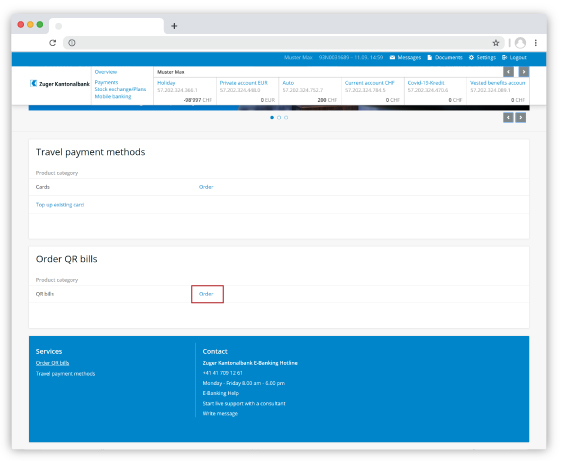 Fill in the displayed fields and then click "Download" to receive the QR bills.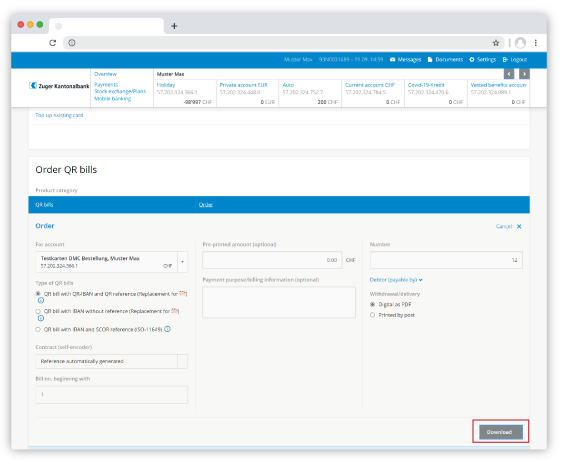 Do you need further support?
Our support team is available from Monday to Friday from 08:00 to 18:00.