Tax documents in e-banking
How to find your tax documents in e-banking.
Log in to e-banking with your contract number, password and Cronto.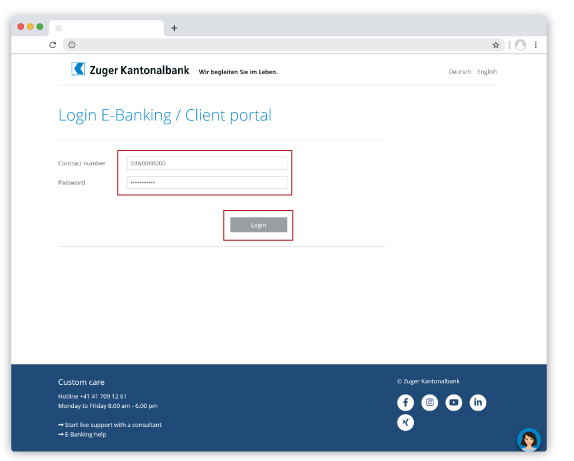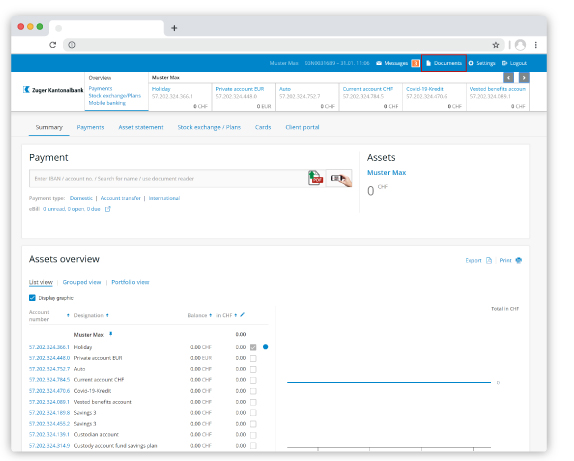 Click on «Tax-related documents» and select the desired documents.
The tax-relevant documents are deleted in e-banking after one year. If you need the documents for longer, please save them.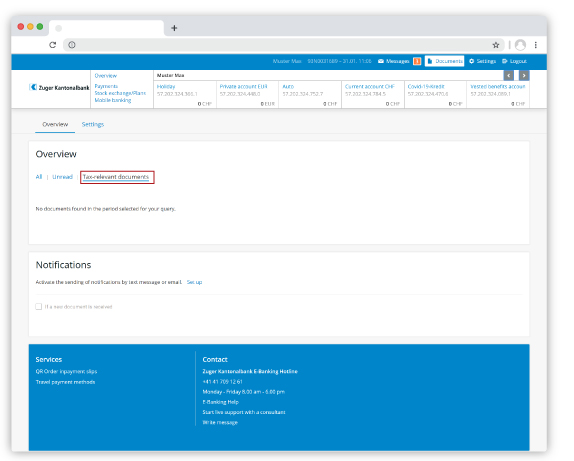 Do you need further support?
Our support team is there for you from Monday to Friday from 8.00 to 18.00.