Setting up Mobile Banking
With the Mobile Banking app from Zuger Kantonalbank you have access to your bank and custody account assets at all times, wherever you are – including when on the move. We have put together step-by-step instructions so that you can easily set up the Mobile Banking app.
Downloading the Mobile Banking app
Log into e-banking. Select the "Mobile Banking" option under "Settings" and click on "Add new device". Read and accept the agreement conditions.
Go to e-banking
Setting up a Mobile Banking password
Create your personal Mobile Banking password by entering your current e-banking password in the first field, and then entering your new Mobile Banking password.

Select whether you want to permit transactions or simply call up information. You can obviously change these settings at any time.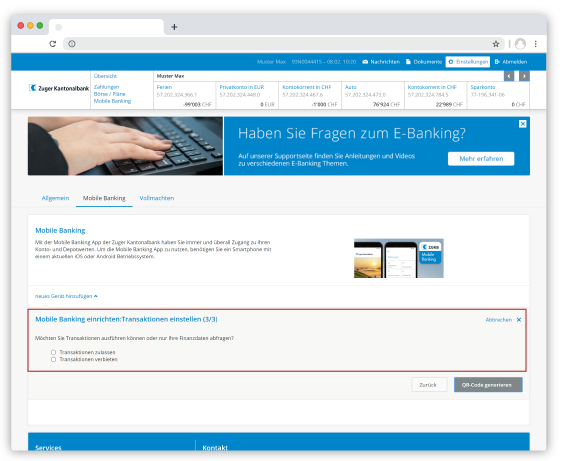 Now open the ZugerKB Mobile Banking app and scan the displayed QR code. Enter your password in the app. Then press "Activate". Click on "Finish mobile set-up" in e-banking.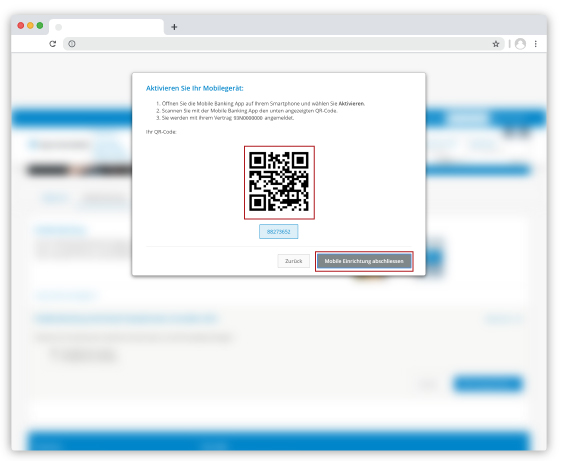 Other questions & answers
Do you need further support?
Our support team is there for you from Monday to Friday from 8.00 to 18.00.