Signing off Mobile Banking payments
If you are asked to sign off a payment in e-banking when entering a payment in Mobile Banking, simply follow the step-by-step instructions.
Log into e-banking. Under the "Payments" tab, select "Approve payments".
Go to e-banking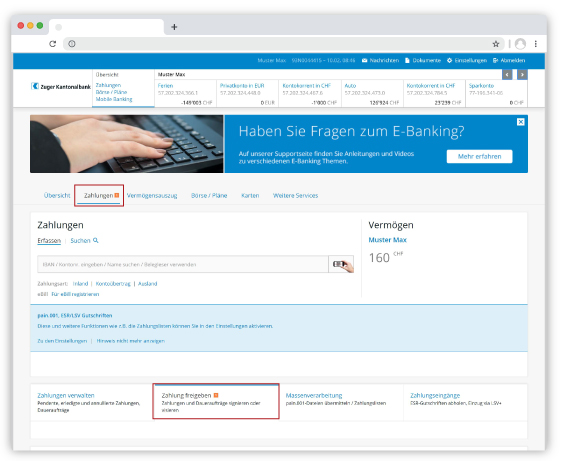 Click on «Display» in Mobile Banking sign-offs. Here you will be shown all payments that need to be signed off.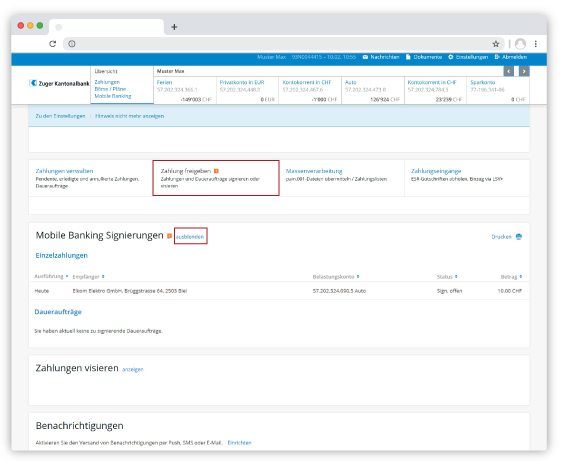 Select the payment to be signed off. Sign off the payment by clicking on the «Sign off payment» button.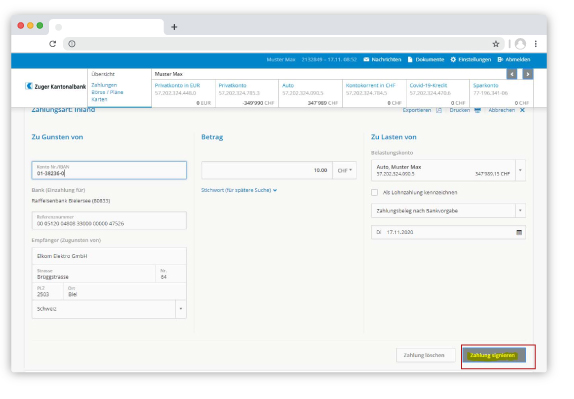 Other questions & answers
Do you need further support?
Our support team is there for you from Monday to Friday from 8.00 to 18.00.