E-banking password forgotten
If you have forgotten your e-banking password, you can order a new password letter yourself. If you then remember the password, you can also unblock your e-banking access in a straightforward way.
Go to the login page of ZugerKB e-banking. Enter your agreement number and a password. It doesn't matter if this is the wrong password. Repeat the incorrect password entry as many times as it takes for your access to be blocked.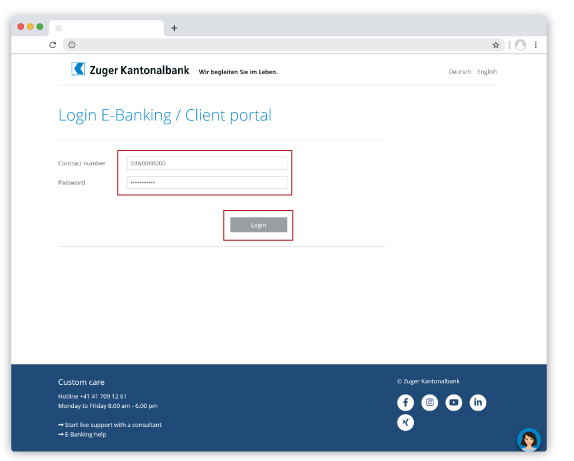 Click on «Request password». If you remember the password, then click «Unlock». You can log in normally again.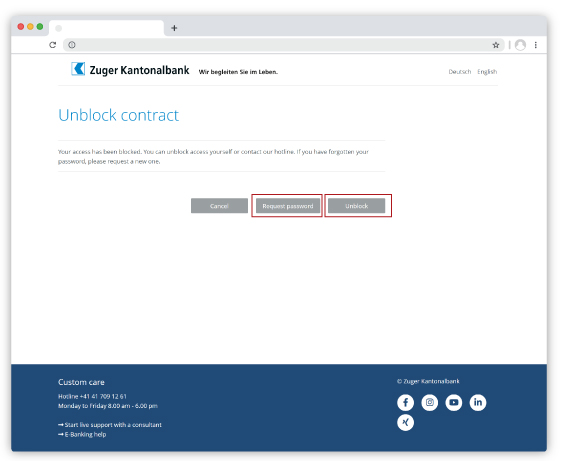 CrontoPush: Confirm push message
If you have activated CrontoPush, then you will receive a push message on your CrontoSign Swiss app. Confirm this message on your mobile phone.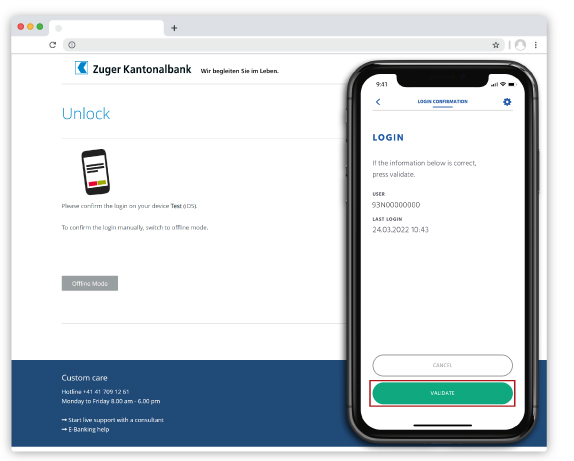 If you have not activated CrontoPush, scan the colored mosaic with the CrontoSign Swiss app on your mobile phone or Cronto device. Enter the code received on the mobile phone in the «Code» field and click «Login».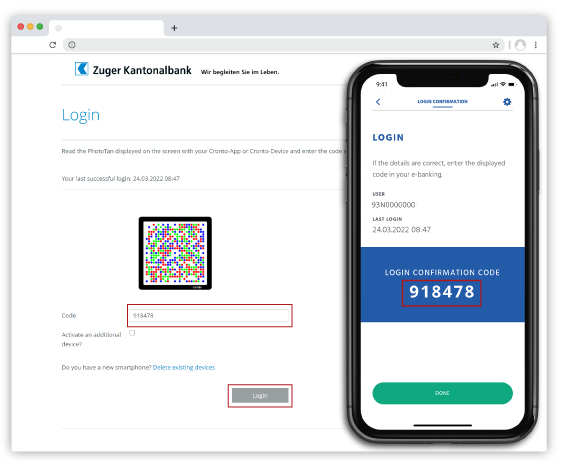 You will receive confirmation that a password letter has been ordered. As soon as you have received your password letter by post (1–2 days) you can once again log into e-banking as usual.
Example password letter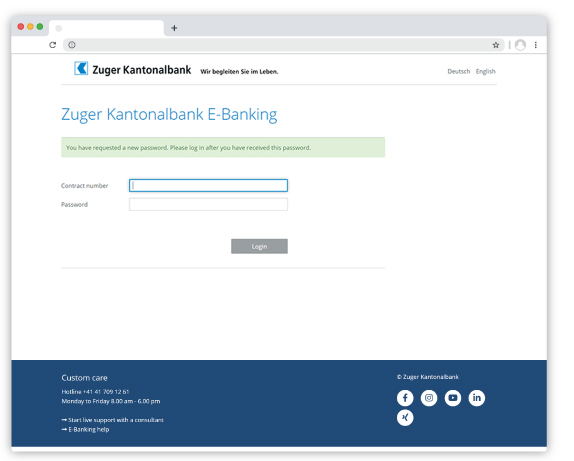 Do you need further support?
Our support team is there for you from Monday to Friday from 8.00 to 18.00.